In-house Facilities
1F BUSINESS CORNER -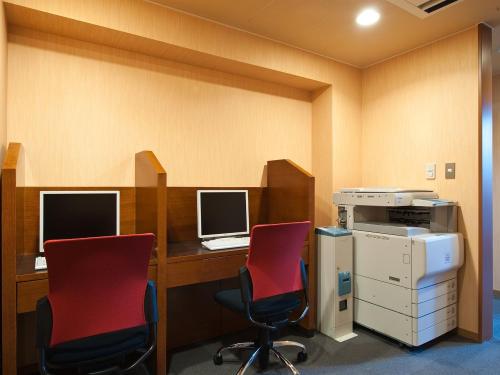 Available for guest use 24 hours a day, the Business Corner is equipped with computers, a copy machine and printer, and high-speed internet access.
Facilities
・Two sets of computers with high-speed internet connections (free of charge)
・Coin-operated copy machine/printer/fax machine
- 2F SMOKING DECK -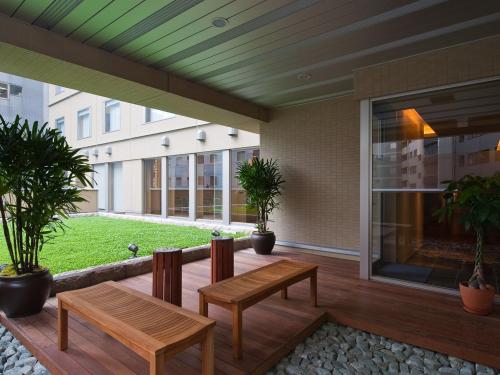 An outdoor smoking deck also conveniently located nearby.
- 3F WORK OUT ROOM (06:00 - 22:00)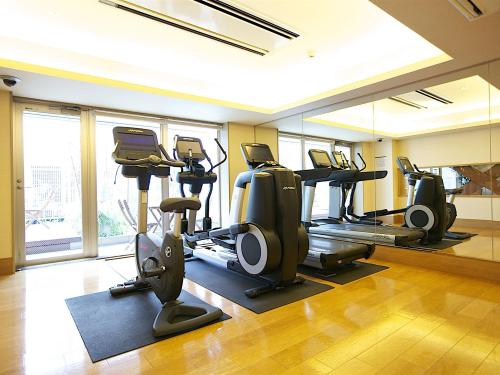 Equipped with necessary work our machines to keep you energetic throughout the day. Open to all guests, free of charge.
※Please use your own shoes and exercise clothes.
※Children are not allowed to use the machines.
※For your own safety, please follow the "Rules and Instructions" provided by the hotel.
Facilities
・Treadmill・Exercise bike・Cross Trainer Machine・Yoga mat・Blood pressure manometer・Weight scale・Towels
3F REFRESH LOUNGE -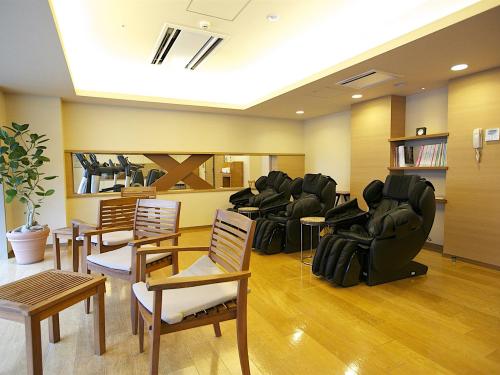 Has a rooftop mini-garden and equipped with full-body massage chairs to relax your stressed muscles at the end of a long day. An alcove at one end of the lounge is equipped with an ice dispenser, vending machines, and coin-operated washer/dryers.
Facilities
・Coin-operated laundry machines (two units tumble wash & dryer)
・Microwave (free of charge)
・Vending machines for alcoholic drinks and soft drinks
・Ice machine (free of charge)
・Massage chairs (free of charge)
・Smoking deck
- PARTNER FACILITY (NOT IN-HOUSE)
Esforta Suidobashi
Sports Gym with swimming pool just a minute walk away from the hotel. Tickets are available at the Front Desk and the price includes rental wear, shoes, swimwear, and towels. You can see the details via PDF file below.